Top Places to Eat
Across the street from the Kyungpook University's north gate , Daegu
Perhaps the only good Indian restaurant in town, this small restaurant (on the third floor) has excellent curries and vegetarian options on the menu. The ...
Top Places for Nightlife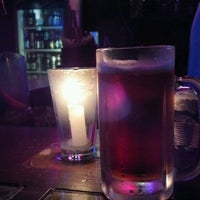 KNU North Gate , Daegu
Gypsy Rock (짚시랔), KNU North Gate (Walk past Paris Baguette with Dunkin Donuts behind you. Keep going until you see Gypsy Rock on your right.). 8pm. A great ... more
Top Activity Places
Daegu Country Club, 67-2, Seonhwa-ri, Jillyang-eup, Gyeongsan-si, Gyeo...
Phone: 054-854-0002 Reservations: 054-852-3011 Seoul office: 02-595-8891
Daegu Country Club 대구, East is a private golf course located in Gyeongsan-si 경산시, South Korea 대한민국.