10 Best Luxury Resorts in Dubai
Here's a list of 10 Best Luxury Resorts in Dubai recommended by our experts:
Dubai is a city of varied landscapes and one of the most perfect holiday destinations today. The grand super structures, pristine beaches, vast stretches of salmon coloured desert sand and majestic mountains make this exotic emirate a land of superlatives and wonderful destination for all tourists. The city is famous for perfect year-round sunshine, some of the best shopping in the world, and many truly unique attractions. There's no denying the allure of luxury here. Make your holiday special in Dubai and choose the perfect luxury resort for your family and friends. If you're looking for somewhere luxurious there are few better cities to visit than Dubai. Dubai really has something for everyone and is home to the most opulent hotels in the world. Situated on the iconic Palm Jumeirah, Sofitel Dubai The Palm Resort & Spa is a Polynesian island feel resort and has one of the best-rated locations in Dubai – especially famous among couples. With 16 dining and entertainment outlets, the hotel also offers a private beach, 3 pools, Amura kid's club, and a Bose music station at every accommodation! Every room and accommodation at Sofitel overlooks the sea, the palm or the resort. Dubai Marina is a 10-minute drive from the hotel, while Burj Khalifa and the Dubai Mall are 20 minutes away. Whether you're planning a weekend getaway to the city or a week-long stay, choose from our selection of the best luxury hotels for you.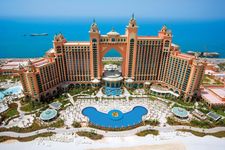 Crescent Road, The Palm Islan,
Dubai
is located on the beach in Dubai's Palm Jumeirah neighborhood, close to Aquaventure. Other points of interest are Mall of the Emirates and Dubai Marina. Resort...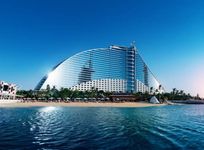 Jumeirah Beach Road - Um Suqe,
Dubai
tel is located on the beach in Dubai's Umm Suqeim neighborhood, close to Wild Wadi, Ski Dubai, and Mall of the Emirates. Souk Madinat Jumeirah is also a point ...
Dubai Holiday Packages on Sale