Best Rooftop Bars and Lounges in Hong Kong
Here's a list of Best Rooftop Bars and Lounges in Hong Kong recommended by our experts:
When in Hong Kong, who doesn't love breathtaking views of Victoria Harbour, maybe over your favourite cocktail? As soon as November rolls around, the city's rooftops come alive and locals and tourists flock many of the incredible bars with a view to drink to! (The warmer months of Hong Kong are not the best time to step outdoors for a tipple, thanks to the stifling humidity and the threat of typhoons). Treat yourself to the show-stopping views at Sevva, Ozone, Eyebar, Wooloomooloo, and Armani/Privé. Wooloomooloo Steakhouse is definitely a must, if you want to soak up the city views and sip on a cocktail at a great bar with excellent service. If you want to have not only good steak, you should visit this place because here you will spend a lovely evening on a rooftop with the perfect atmosphere. These long-time and well-loved hangouts have been joined by a slew of newcomers in the past couple of years. Enjoy a lovely time in Hong Kong with your buddies at some of our favourite terraces and rooftop bars while admiring the glittering city from all angles. Here is a list of the best bars with a view in Hong Kong: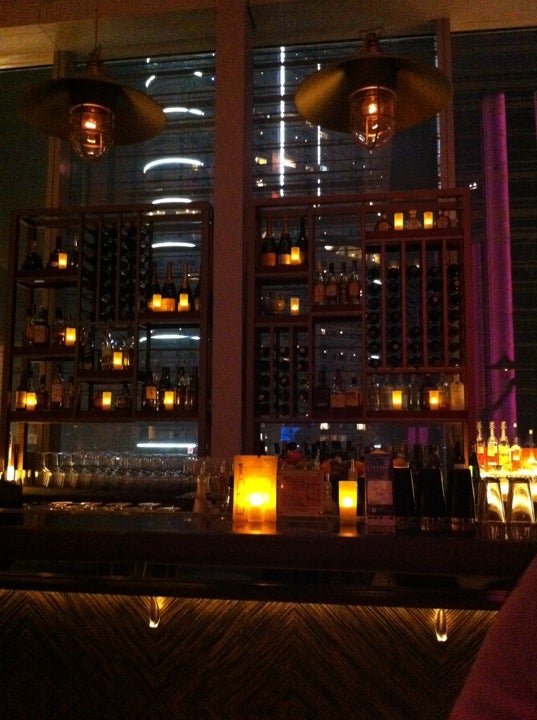 Pub in Hong Kong
One of the best vantage points is Eyebar, a lofty space decorated in contemporary chinoiserie - check out the turquoise and gold patterned floors - and attached...
Pub in Hong Kong
This members only club has been the spot of many a Hong Kong memory in the minds of visitors. One of Hong Kong's biggest clubs has two party spaces, each with a...
Hong Kong Holiday Packages on Sale