→
→
→
Amazing Uttarakhand - Standard
Amazing Uttarakhand - Standard
1N

Haridwar ,

2N

Mussoorie ,

2N

Rishikesh ,

1N

Rudraprayag and

1N

Haridwar
Last Booked 20 hours ago
What's Included
Car Details
Road transport from Delhi - AC Indigo
| AC Innova | AC Indigo | AC Etios |
| --- | --- | --- |
| Extra Price | Included | Extra Price |
Hotel Details
Hotel options available in the package
| Destination | Nights | Hotel and Room | Meals |
| --- | --- | --- | --- |
| Haridwar | 1 night(s) | Executive Room | Room only |
| Mussoorie | 2 night(s) | Standard Room | Room only |
| Rishikesh | 2 night(s) | Executive | Room only |
| Rudraprayag | 1 night(s) | Standard Room | Room only |
| Haridwar | 1 night(s) | Executive Room | Room only |
Sightseeing and Transfers
Other inclusions available in the package
Haridwar
Sightseeing and transfers as per itinerary
Har ki Pauri
Mussoorie
Sightseeing and transfers as per itinerary
Half Day Sightseeing tour with Pvt Transfers(Kempty Falls & Gun Hill)
Rishikesh
Sightseeing and transfers as per itinerary
Sightseeing Tour with Pvt Transfers((Lakshman Jhula,Ram Jhula,Swarg Ashram,Sivananda Ashram & Parmarth Niketan Ashram)
Rudraprayag
Sightseeing and transfers as per itinerary
Haridwar
Sightseeing and transfers as per itinerary
Select Departure Airport:
Prices shown include two way flights, stay and all taxes
* Prices mentioned are for per person on twin sharing basis (minimum 2 people staying together)
Day Wise Itinerary
Uttermost beautiful Uttarakhand. Holy place with scenic mountains. Feel mountains in your lap. Experience one of the world best Spa.
Here is how you will spend your time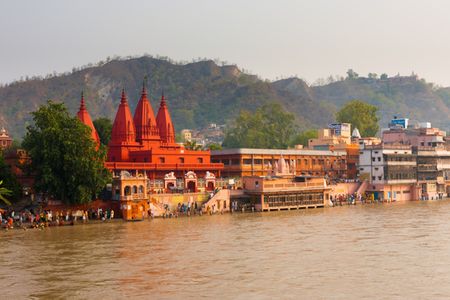 Day 1: Delhi To Haridwar
Arrive Delhi further drive to Haridwar, lying at the feet of Shiva's hills, i.e., Shivaliks, in the Haridwar district of Uttaranchal Pradesh, is a doorway. Suryavanshi prince Bhagirath performed penance here to salvage the souls of his ancestors who had perished due to the curse of sage Kapila. The penance was answered and the river Ganga trickled forth forms Lord Shiva's locks and its bountiful water revived the sixty thousand sons of king Sagara. In the traditional of Bhagirath, devout Hindus stand in the sacred waters here, praying for salvation of their departed elder. It is doorway to the sources of the Ganga and the Yamuna, 3000 to 4500 meters up into the snowy ranges of the central Himalayas. Arrive Haridwar, Transfer to your Hotel. Later you can visit various temples across the town. Then, proceed to Har ki Pauri, on the ghats of the cool waters of the River Ganga. Later witness the evening Aarti of the Holy River Ganga. This aarti is a beautiful ceremony in which deeyas (the oil lamps) are offered to God. Overnight stay.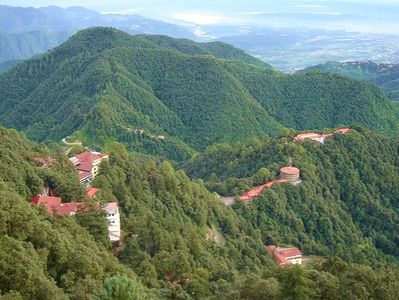 Day 2: Haridwar To Mussoorie
Morning after breakfast, Proceed to Mussoorie. Located at an altitude of 2000m. above the sea level. Mussoorie is sprawled over a horseshoe shaped ridge. It offers some breath – taking views of the snow- clad Himalayan peak of western Garhwal, as of the Dehradun valley. Check in Hotel. Later afternoon, leave for half day sightseeing including Gun Hill, the second highest peak in Mussoorie. Kempty Falls, 15 km away on the yamunotri road. Camel's back Road, The Jheel, Lal Tibba, Lake Mist Resort. Dinner and overnight at hotel.
Travel from Haridwar to Mussoorie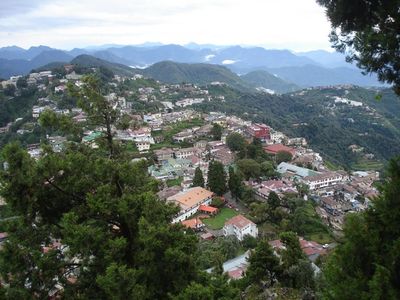 Day 3: Mussoorie Sightseeing
Today, you can opt for an excursion to Dhanaulti which is 33 kms away and to the ancient mountain top shrine of Surkhanda Devi, climbing up to 9700 feet / 2940 meters. Deodar and Pine Trees, beautiful valleys, snow capped mountains, all leave you mesmerized and wanting more! Overnight at Mussoorie.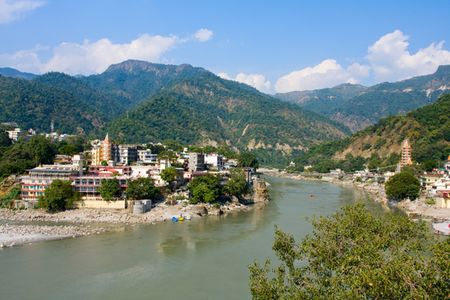 Day 4: Mussoorie – Rishikesh (73 Km)
Morning after breakfast leave for Rishikesh & visit Famous temple at Himalaya neelkhant Mahadev Take lunch in Rishikesh & visit Laxman jhula & Ramjhula, sach akhileswar mahadev, 13 story temple & ashrams Like Gita bhawan , Shivanand ashram, Evening enjoy the Ganga arti at parmath niketan. Over night at Rishikesh Hotel.
Travel from Mussoorie to Rishikesh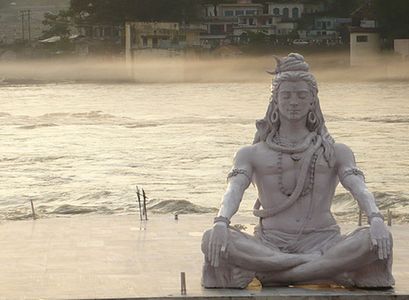 Day 5: Rishikesh: Day At Leisure
Enjoy the day at Rishikesh and spend rest of the day exploring the town.
Overnight stay at hotel.
Day 6: Rishikesh - Rudraprayag
In the morning proceed on towards Rudrprayag where the Mandikini River joins the Alaknanda River. Rudraprayag is a riverside stopover enroute to Auli. It is also confluence of tributories of holy river Ganges. Time permitting visit temples around the area. Overnight stay at Rudraprayag.
Travel from Rishikesh to Rudraprayag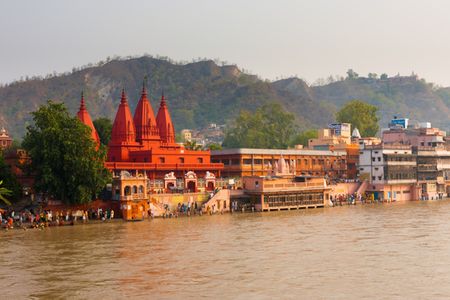 Day 7: Rudraprayag - Haridwar
After early breakfast, check out from the hotel and get ready for another beautiful sightseeing and places. Reach the holy place Haridwar. Check in at the hotel.
In the evening go for Aarti at Har-ki-Pauri. Har Ki Pauri is the major pilgrimage attraction in Uttaranchal. This sacred ghat is extremely important as footprints of Lord Vishnu are found in here. Har Ki Pauri is a famous ghat on the banks of the Ganges and the major landmark of the holy city of Haridwar.
Overnight stay at Haridwar.
Travel from Rudraprayag to Haridwar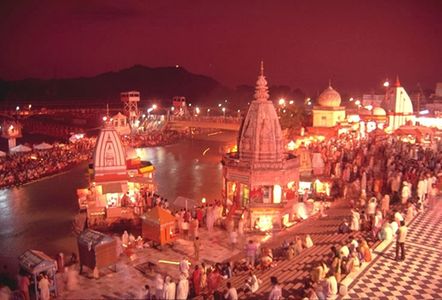 Day 8: Departure
After breakfast, checkout from hotel and proceed towards Delhi to catch your flight back home.
Hotels Included
Clarks Inn Brinjal (3 star)
Jwalapur Road, Near Shankar Aashram - 249407, Haridwar
Tulip Inn Green N Breeze (3 star)
Barlowganj, Mussoorie 248179, India, Mussoorie
Ganga Beach Resort (3 star)
Shesdhara, Tapovan, Laxman Jhula Road, Uttrakhand, Rishikesh
Shivalik Valley Resorts (3 star)
Kedarnath Sitapur NH-58 PO Rampur, District Rudraprayag - 246471, Rudraprayag
Clarks Inn Brinjal (3 star)
Jwalapur Road, Near Shankar Aashram - 249407, Haridwar
Cancellation Policy
The package once booked is refundable and cancellable.
Flight cancellation will be as per airline cancellation policy.
Date of booking to 30 days before travel the cancellation charges will be 10% of the tour cost
30 to 15 days before travel - cancellation charges will be 50% of the tour cost
15 to 7 days before travel - cancellation charges will be 75% of the tour cost
0 to 7 days before travel - cancellation charges will be 100% of the tour cost. No refund shall be given
Please note cancellation policy is subject to change. It depends on the hotel policy. In peak season, some hotels may charge 100% cancellation.
Additional Information
Check-in at hotel starts from 14:00 hrs.
Check-out time is until 12:00 hrs.
Early check-in or late check-out is subject to availability and may be chargeable by the hotel.
Once your payment has been processed, we will send you an email confirmation.
You will receive all travel vouchers required for your flights and accommodation shortly afterwards.
Similar Packages
Packages with same itinerary, different hotels
Standard
Amazing Uttarakhand
Haridwar

Clarks Inn Brinjal

Hotel Madhuban

Lakshya's Hotel

Godwin Hotel

Aalia Hotels & Resorts

Mussoorie

Tulip Inn Green N Breeze

Hotel Deep

Hotel Hill Queen

Rishikesh

Ganga Beach Resort

Hotel Neeraj Bhawan

Sattva Spa & Wellness Retreat

Rishikesh Valley

Rudraprayag

Shivalik Valley Resorts

Haridwar

Clarks Inn Brinjal

Hotel Madhuban

Lakshya's Hotel

Godwin Hotel

Inclusions
Price

Selected
Select