Best Picnic Spots in Singapore
Here's a list of Best Picnic Spots in Singapore recommended by our experts:
Choosing the best things to do in the Garden City of Singapore is no easy feat as the city has a vast number of impressive attractions, exciting activities and day trips for all the family. Shopping may be favourite national pastime, but Singapore is more than a city of glitzy shopping malls. As a tiny island that lies along the equator, Singapore is also the perfect beach destination for beach bums aching for some sun, sand and surf. The best picnic spots of Singapore are its parks and beaches. Nature lovers and adventure enthusiasts can look forward to soaking up the sun while sipping a summery cocktail. This tiny island nation is no concrete jungle. It is one of the most densely populated regions in the world, with nearly six million people living on just over 700 square kilometres, but the city-state has earned the nickname City in a Garden thanks to its considerable areas of green space and large percentage of green urban space. You're never too far from the green lungs of the city! Treat yourself and your traveller buddies to a picnic at the park or on a beach (or both) when in Singapore – because, it turns out, looking beneath the shiny surface is worth your while! Most of the beaches in existence today are man-made, formed at the edges of newly reclaimed land. Be sure to take the Singapore Cable Car to Sentosa Island aka 'island of fun', where most of the city's beaches can be found. As you behold the 121-foot-tall Sentosa Merlion statue (the city's national symbol), enjoy the various nature excursions, adventure parks, water parks, the S.E.A. Aquarium, and beach activities. Pose for pictures with parrots! The beaches of Eastern Singapore are more a local experience – great for a pitched tent picnic. Dotted with palm trees, Changi Beach Park is one of the oldest coastal beaches in Singapore. Airplanes jetting across the sky to and from the neighbouring Changi Airport are frequently sighted here – a curious juxtaposition indeed. Today, Changi Beach is popular with families, couples and anyone looking to enjoy the calm sound of crashing waves. Mount Faber - part of the nature and history trail that is 'Southern Ridges' - offers the best view of southern Singapore. Here is a definitive list of the best picnic spots in Singapore:

Beach in Singapore
"Enjoy your day at Sentosa Island. Visit Underwater World an incredible one-stop destination for the family - providing hours of fun, leisure and learning for ...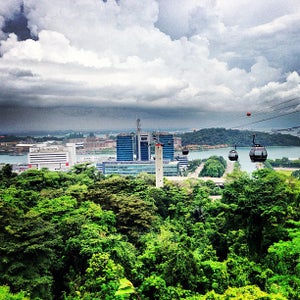 Wildlife Park in Singapore
Mount Faber is a hill about 105 metres in height in Singapore, located near the Bukit Merah planning area in the Central Region. It overlooks the Telok Blangah ...
Singapore Holiday Packages on Sale