Start Your Own Holiday Store - TripFactory Franchise Program
About TripFactory
All set to conquer the holiday space, TripFactory is the fastest growing Online Travel Company for inbound and outbound travel. We offer customized holiday packages for over 100 destinations in the world. A sound understanding of the travel business and virtual tourism makes TripFactory an impactful mover in e-travel, seasoned in providing holidays according to your interests.
We have been growing exponentially over the last 4 years, and so we wish to join hands and partner with like-minded folk - through the TripFactory Franchise Program - on this wonderful journey of 'holidays for you'.
Brand USP
s
Quick and Customized quote
24x7 help desk & Customer support to the Franchisee
Support & Benefits to Franchisee
Site selection, Project management, Lead generation by brand
Marketing support (ATL, BTL)
Expert team of Trip Advisors
15-18 months of payback period
Centralized Staffing & Training
ROI - Upwards of 36% and more...
Requirements for Franchise
300-400 square feet of space in a retail hub/ high footfall market
Willingness to join the fast paced Travel and Tourism industry
12 - 15 lacs of Investment
For Details
Email : franchise@tripfactory.com
Ph : +91 8123 503 599
Send Franchise Enquiry
TripFactory is the official partner and preferred partner to World's Best Airlines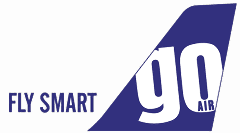 What is the Opportunity?
Success is a Choice
Credible
Its very hard in today's competitive environment to become credible, large and sustainable business. To be able to serve the needs of every changing demands is not only difficult, but to maintain highest standards of delivery are impossible.
Long Term
Every opportunity that we bring to you is a very long term opportunity, and you get the muscle to compete in the market with the best, at all times, backed by the modern technology tools, strategy, relationships and marketing power.
Good Income
Being able to offer products at good prices as well as making money, without diluting highest standards of service and product quality is always a huge challenge. We ensure you have a good income, because we take care of the rest.
Huge Growth
Growth is the only one thing that a business cannot compromise on, to be able to grow in a hyper competitive environment, requires significant investments in technology, brand, product and people, which is what we do, to ensure your growth.