Bijan
3 Jln Ceylon | Golden Triangle, Kuala Lumpur, Malaysia
Phone: 03 2031 3575
Average Price: $ 7 per person
Cuisines: Authentic Local, Nonya / Peranakan, French
Features: After Hours, Reservation, Dinner, Lunch, Family Friendly, Business Dining, Large Group, Special Occasion, Must Visit
http://www.bijanrestaurant.com/
About
Bijan opened its doors in September 2003 to offer a unique dining experience to discerning palates. The Bijan experience is modern in presentation yet wholesome in flavour. Traditional Malay cuisine is taken out of hawker stalls and buffet lines, and served against a lush backdrop. Modern in its surroundings with distinctive Asian accents, Bijan is warm, yet chic; intimate yet spacious.
At Bijan restaurant, Dishes are a mix of recipes handed down over the generations and innovations of the real thing, to produce forgotten favourites and delicious new flavours and textures.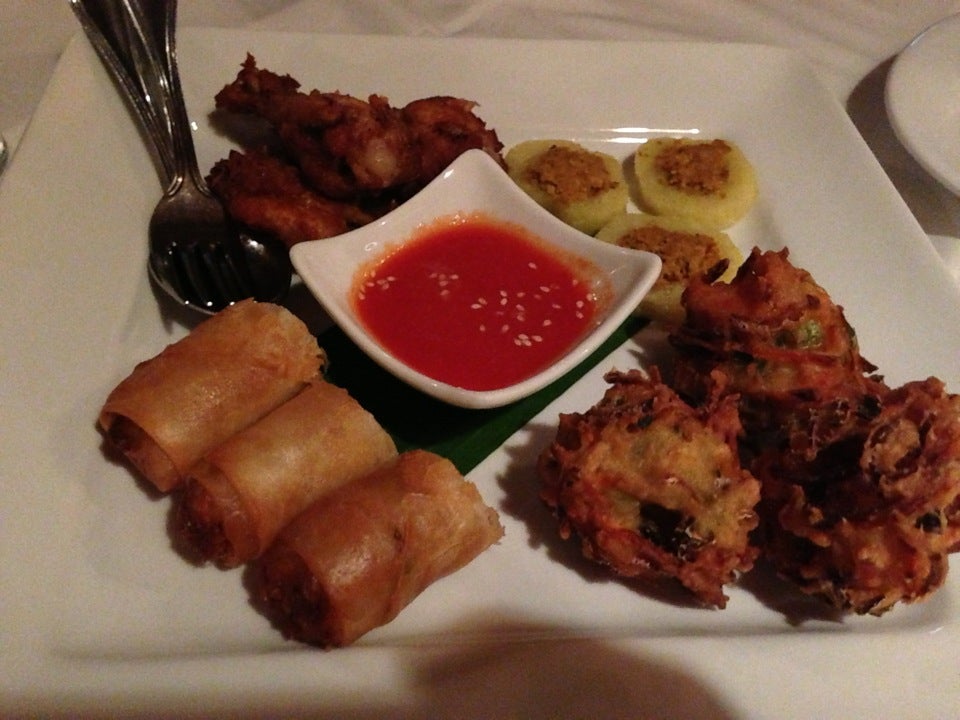 Expert Review
Bijan

"Nice restaurant surrounded by buildings. The food was very good and full of flavour. Great value and worth the money. Service was good. A highly recommended restaurant."
- By
Mala
,
27 Mar 2013