Crocodile Bank
10km after Muttukadu Boat House, East Coast Road | Vadanemmelli Village, Chennai 603104, India
Phone: +91 44 27472447
About
Located around 45 km south of Chennai is the largest crocodile-breeding site in the country, the Crocodile Bank. It was established with the aim to spread awareness of the ecological role played by the crocodile in selectively feeding on sick, weak & injured fish.
Nearly 7000 species of crocodiles can be found in the Crocodile Bank. Visitors can see various species of alligators and crocodiles in this park. Besides, the park also houses a snake farm, where anti-venom is produced.

To visit and experience Tamil Nadu hassle-free, view Tamilnadu Tourism.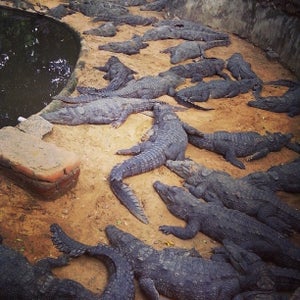 1 wishlists