Kiss Club
123/7-8 Paraside Complex | Rat-U-Thit Road, Patong, Kathu, Phuket 83150, Thailand
Phone: (66) 076.341.804
About
Kiss is back open. It is now in the former Sundowner's Lounge, and is just as buzzy and vibrant as it was across the other side of the street.
It is a great late night disco playing all the right music (house, trance etc) for those of you who like this sort of thing. Just about perfect!
The atmosphere is good and there are some nice touches - such as coming round with free tequila shots just before the show.
Kiss Club/bar has a show on the soi from time to time, which is indeed one number, but each time there is a show on the soi it is just to advertise that the a show lasting about 35-40mins is about to start inside the club. The shows are possibly the best such shows in the soi, a mixture of ladyboys, males and transvestite cabaret lip syncing, comedy and professional dance routines.
If you're in to late night bars with great music, this place will suit you down to the ground.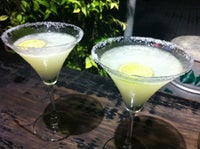 2 wishlists