Kuala Gandah Elephant Sanctuary
Kuala Gandah, Lanchang, Pahang, 28500, Lanchang, Pahang
Phone: 09-279 0391
About
Kuala Gandah aims to promote public awareness of the elephant's plight in Malaysia and to support research into elephants translocation and conservation. The centre also strive to educate the public about the importance of habitat and environmental preservation. Visitors are encouraged to view a video on elephant translocation.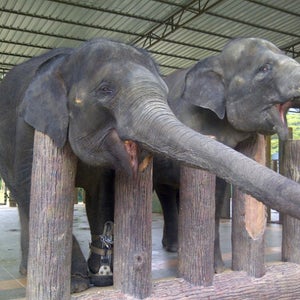 Expert Review
Kuala Gandah Elephant Sanctuary

"I went here with my family and kids,I must say what a lovely afternoon we had. My kids had great fun and enjoyed feeding the elephants, touching and interacting with them. Thought it was a small places you can interact with elephant closely."
- By
Lalitha Krishna
,
27 Aug 2013