Pikgo Cafe
66/2 Phuket Rd, Muenag Phuket, Phuket 83000
Phone: +66 85 058 6567
About
PikGo Cafe 'is a small cafe behind a mysterious forest. Which is home to thousands of species of these animals ... Under the shadow of the Malabar large. This café is a sign that the little hedgehog and the fox Picko aliased Goffi is a small cafe that is just.
The Porcupine is less As a baking enthusiast and a collector of Cook Ki๊kๆ style cute zakka avid fox was enchanted by the coffee until freezing up. Both like to drink coffee and love arts aficionados. We also like to cook, too.
Both have that ambition. I wanted to do something for themselves out for the best. And want other people to be happy with what they were doing together. They hope everyone had to sit under the shade of the Malabar early. Have a good feeling that comes back every time ♥ ♥ ♥ ♥ ♥.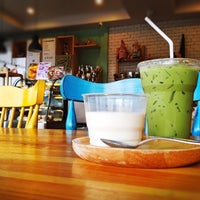 74 wishlists