Ripley's Believe It Or Not!
Royal Garden Plaza,Bang Lamung,Chon Buri 20260,Pattaya,Thailand
Phone: ☎ +66 38 710-294(-8)
About
Ripley's "Believe It or Not!" Famous museums of the world stem from the United States. One that captures the magic of the world that is both mysterious peculiarities. Beautiful, impressive and really much more to prove yourself.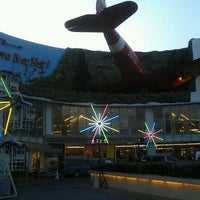 21 wishlists