Sea Breeze
Hat Surin Soi 8, Surin Beach, ภูเก็ต 83110, Thailand
Cuisines: Thai, Mexican
Features: After Hours, Reservation, Breakfast, Dinner, Brunch, Lunch
About
When you're looking for a place Phuket to enjoy good company, good food, good music, free wifi Sea Breeze is the place to be! Located directly on Surin beach with great views of the sea, sand and sunsets. For Dinner we not only offer our great burgers but also very affordable Thai dining and our renowned bar service.




Sea Breeze Restaurant & Bar is a simple venue located right on Surin Beach. Under British management, this 'Burger Bar Beach Club', as it styles itself, is a perfect sundowner spot and is well known for serving Tex-Mex delicacies and some of the best beef burgers in the area. Open in 2012, it brings to Surin Beach a 'going back in time' sensation with its toes-in-the-sand dining under the tropical almond trees.




The menu was drawn up by the first chef who opened Sea Breeze Restaurant (it used to be located at the southern end of Surin Beach before). He also happens to be the brother of the present owner and with a Mexican granddad and an American father it's no wonder that chili con carne, nachos and a large choice of burgers figure on the menu.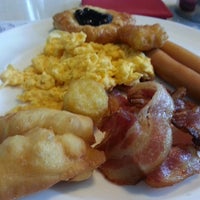 53 wishlists