The Hub
Western Express Highway, Goregaon East, Mumbai- 400053,
Phone: (022) 26856344, (022) 26851700
About
The Hub mall is good for grocery shopping, hanging out, eating out and catching a late night movie. Machu Picchu the food court offers a Chinese restaurant, Pizzeria, Darita for Delhi chat, Dhaba for Jalandari khana and Christies for interesting desserts. A Movie Time has all the comforts of a Multiplex at this Mall. Many folks from the area head here to unwind, eat out and window shop.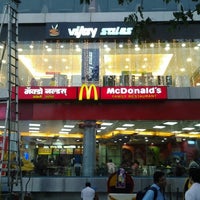 14 wishlists