Zodiac Retail Shop
37, Shakespeare Sarani, Kolkatta, 700017
Phone: 033-65501244
About
Zodiac is the mens wear brand that addresses the corporate wardrobe. It includes premium shirts, trousers, ties, fine cotton polo knits, cashmere pullovers & fine accessories (cufflinks, belts, wallets, handkerchiefs, socks). Zodiac has also introduced Super 140s pure wool suits & genuine leather shoes.
ZOD! is the Mens Clubwear brand
Z3 brand is for the premium ,soft, luxurious hand feel shirts.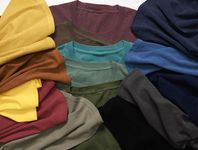 1 wishlists