Nikita sandra ghosh review by Rajavel Paramasivan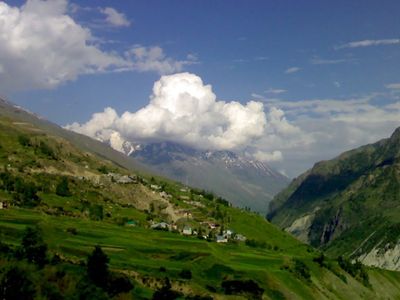 Thanks Trip Factory team for the wonderful arrangements and the well planned execution of our trip.
Special thanks to Sangetha , for her continuous co-ordination. Thanks to our Indigo driver Onkar, who had been humble, well planned, patient, good local knowledge. ( 5 Star to him ) .

Few observations :-
1) When we landed in Delhi airport, we were waiting for a brand new Iooking Indigo to greet us, but what turned up was little disappointing, pretty old, seat altered , AC was not working properly to beat the Delhi heat ,
The only good thing in the car which came to pick us was the driver Onkar, who was affable.

Tripfactory team needs to ensure the upkeep and condition of the cars.

2) We had booked in Manali Inn hotel , seeing the images in the google and repeated assurances from Sangeetha.
But when we reached the hotel late in the night. disappointment was waiting in the doorsteps of the hotel, as lots of things in front of the hotel and inside the hotel ( some construction,/alteration work was going on )
WE were a little surprised , Tripfactory team could have guided to a better hotel , considering the trip cost collected
for eg :- The hotel staff on check in said he had upgrade our room, and he promised this room had a good view.
But when we pulled the room curtains, we were not happy with the view of petrol bunk, some broken construction materials. etc.

Tripfactory team needs to consider these detailed reviews seriously ( these reviews given to improve your services )
once again thanks to the trip factory team for the quick response and safe trip in the Himachal mountains.