Best Homestays in Port Blair
Here's a list of Best Homestays in Port Blair recommended by our experts:
Find a home away from home at a charming bed and breakfast when in Port Blair! Port Blair is the capital town of the 350 odd islands that comprise Andaman and Nicobar. Surrounded by tropical forest and a beautiful coastline, this key pit stop and worthy holiday destination is your gateway to the rich expanse of natural beauty and serenity that the islands have to offer. Port Blair has a number of peaceful homestays for enough room, a peaceful night's sleep, hot water showers, clean laundry, internet, and laundry service for your clothes. Corbyn's Cove Beach has the highest number of comfortable homestays in Port Blair. On your holiday to the lovely Andaman & Nicobar, find the perfect homestay or apartment hotel to unwind at. Catch up with the host family for some tea, your meals and a long chat about the beautiful local surroundings. Make your holiday special and choose the best homestay in close proximity to the main attractions of Port Blair.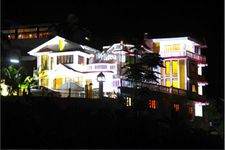 Marine Hill, Port Blair 74410,
Port Blair
Seven Seas is a band new guest house in Port Blair, Andaman Islands provides exotic views from a hill with mixture of natural & man made sceneries. Rooms are ...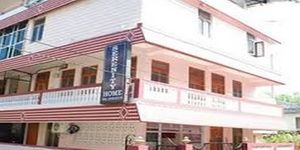 Serenity Home, Nice Colony, N,
Port Blair
Serenity Home Nayagaon, Port Blair is a seamless amalgamation of comfort, appeasement, luxury and accommodation. This property guarantees its clientele to ...
Port Blair Holiday Packages on Sale