Petronas Twin Towers
Kuala Lumpur City Centre, Kuala Lumpur 50088
Phone: +60 3-2331 8080
Average Price: US$ 18 per person
http://www.petronastwintowers.com.my/
About
The Petronas Towers, also known as the Petronas Twin Towers (Malay: Menara Petronas, or Menara Berkembar Petronas), are twin skyscrapers in Kuala Lumpur, Malaysia. According to the Council on Tall Buildings and Urban Habitat (CTBUH)'s official definition and ranking, they were the tallest buildings in the world from 1998 to 2004 and remain the tallest twin towers in the world. The buildings are a landmark of Kuala Lumpur, along with nearby Kuala Lumpur Tower.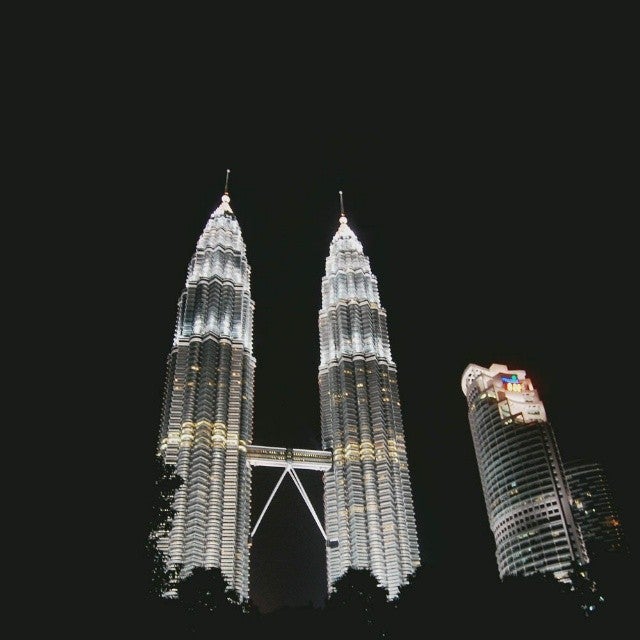 Expert Review
Petronas Twin Towers

"Twin towers is one of the best attraction one should must see in Kuala lumpur. Beautiful architectural design and stunning view at night with amazing lights. Only limited tourist are allowed per day, so book your ticket in prior to avoid disappointments. Its a real beauty to admire. Don't miss it."
- By
Lalitha
,
28 Aug 2013
2 wishlists