Athar Firdous review by Abhijit Kotwal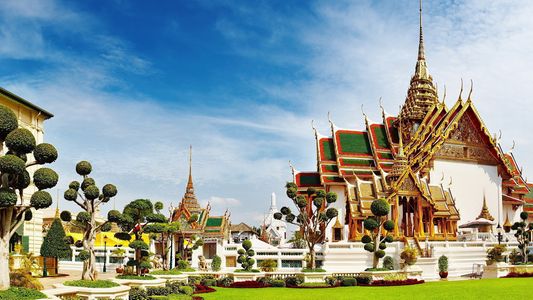 The trip was very well arranged. The hotel booked was very good but the room was small. the room was on the 7th floor and it was facing Terminal 21 and other buildings. the view from the 7th floor was the best.
Staff of Galleria 12 was the most co-operative and considerate. Breakfast and dinner was the best. Special mention of the breakfast and club sandwich.
Trip to Dream world was very well arranged and on time.
The only GLITCH of the trip was the transfer and arrangement at Safari World. We were picked up from the hotel at 8.40 am instead of 8 AM as per the itinerary provided to us. It took about 1 hour to reach Safari World. After we reached our tour co-ordinator Ms. Nuk explained us the day schedule and went to collect the tickets. The first show was the Orangutang show at 10.25 AM and my daughter was very interested. Ms. Nuk did not return. After half an hour I went to check whether she was collecting the group tickets but she was nowhere to be seen. At about 10.20 AM she was seen entertaining some other group. My daughter started crying inconsolably because of the delay.. I complained to her, but she told me that she still has to collect the tickets. Our group was sitting in the sun for about 1 hour in the waiting area. She came back with the tickets only at 10.40 AM and told us to run for the Orangutang show. Till the time we reached to see the Orangutang show, there were no seats available and we could see last 2 minutes of the show. We had come all the way from Mumbai India to enjoy the shows and this is the treatment we get. She was very harsh. We totally missed the show because of her. After we reached, many groups came and went inside with the tickets but she was nowhere to be seen. This was the only glitch.
Other wise the transfers, to and from airport and hotel stay was the best.
Will surely recommend your name to friend and relatives.