Susmin T review by Suren Reddy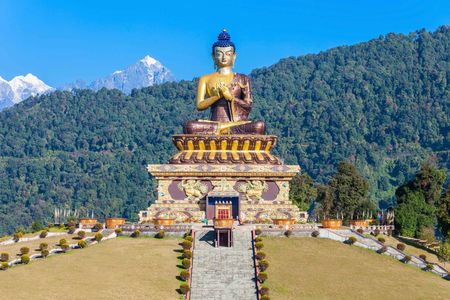 The experience of booking through Trip Factory was quite unique. Susmin was a delight to work with and accessible throughout. The trip as planned went without a hitch and the people involved Shubo (in Sikkim), Sudeep (Driver) were excellent.

Positives - Ease of booking, clarity in service and top-notch communication from the moment we started till we were on return flight. Great team work leaving a great impression of the diligence in customer delight.

Areas to Improve
- Expert opinion can improve. We traveled with two young children and the amount of driving that we did was way too much for 4 nights. We underestimated the travel in Sikkim, combine it with altitude sickness held us back to see more. This is where things can TF can educate customers stating that it is not ideal. Ideally, Sikkim should be avoided with children under the age of 10. If at all, stay in Gangtok and cover most of that area instead of Lachun (or plan to stay for 7 days)..
- Planning can improve -- I explicitly told 30 days in advance of Natula and Zero Point. While Zero Point was not possible due to weather, Nathula should have been included. That wasn't the case, last minute run around didn't help.

Have scope to improve, this is an area to be prescriptive with reasoning to travelers and they'd be grateful. Quite happy though!!