Mohammed Sarosh review by Kiran D Joshi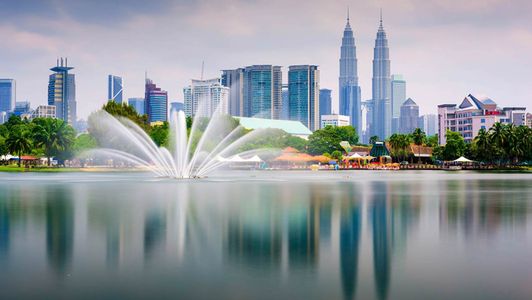 Myself with my wife planned to visit Singapore/Malaysia with tour operators Trip factory for the first time since their tour budget was within our reach and according to our requirements. As planned we reached Singapore and with slight delay we were picked up by Mr.Vicky and we were settled at Parc Soverein Hotel. The hotel staff were friendly. The ambience was good. Thereafter for our daily tours we were picked up on time and return as per schedule. Mr.Vicky, Mr Satish, Mr Sam were friendly while one Mr.Lexon was totally non-cooperative.
Similarly, at Kaula Lumpur the pick up was on time and settled at Arenaa Star hotel. The location was ideal and hotel staff were friendly. Our daily tour pick up person Mr.Razdi was the best, co-ordial. He was guiding us while moving explaining background history of the site. Finally I wish to say that our tour went on smoothly without any difficulty. All staff member of Trip factory were having pleasing nature including our main guiding expert Mr.Mohd.Sarosh. In future we prefer to travel with arrangements from TRIP Factory.com and recommend to our friends.