Vanita Mm review by Harsha Vardhan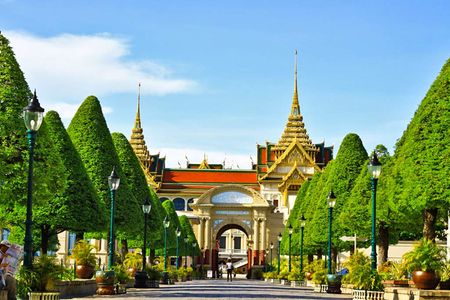 Thailand package. I had no intention of booking. Just browsed Trip factory to check the deals and how much it would cost. One guy Thiru pinged me and started having a chat about Itenary. I would first like to thank Thiru [who is not working with Trip factory anymore.] who changed my Itenary 8 times with full patience and same smile ... He was the one who convinced me for the trip. And we are 100% satisfied.. There were many other guys who helped us the whole trip. But thiru was the best..
Hotels booked for us was okay, breakfast was also ok, Arrangements pick up n drop was the best. Had no problem for 7 days in Thailand. 
Suggestion for others : Please give more time to Phuket & krabi. we took only one day trip to Phi Phi islands. stay in phuket for at least 2 nights, 3 days. so that you can cover both james bond island on one day and Phi Phi the other day.
Felt safe with Trip factory. There messaging system Telegram, was the best. when ever you ping, there is someone who responds to you. Awesome support team. Please keep up the good work.
would love to travel with Trip factory soon.