Deepak V review by Sangeetha Tekupally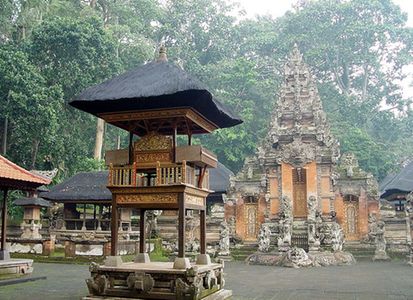 Hi,

The trip to Bali was just wonderful .Though this is my first international trip to Bali ,Indonesia going all alone, I had enjoyed the trip to the fullest. The itinerary which is suggested to me by Deepak from trip-factory had kept me busy all day long and explore the place as much as i can in that 5 days of my trip.

The best and awesome experience in the whole trip was in the cruise watching the sunset with the traditional Bali dance and musical programs. The food was really delicious and had great experience in the Cruise.

Though I was alone never felt any kind of insecurity in Bali, the people are so friendly and helping through out the trip. My guide by name Sutika was so helpful to me clicking my pics and made me enjoy the places and the nature to the fullest in Bali.

I have enjoyed all the places and the accommodation was really good, the Quest hotel hospitality was awesome. People are very friendly and humble in nature.

My hearty thanks to Deepak from trip factory for suggesting me the best-est package with the lovely guide and the driver who helped me explore the place Bali to my best experience.

Looking forward to explore more places in future through trip factory and enjoy the life in a best way . Thank you all once again for making my trip so memorable and outstandingly awesome in my life.

With Loads of love,
Sangeetha Rao.