Shahul Hameed Shariff review by Harish Pinisetti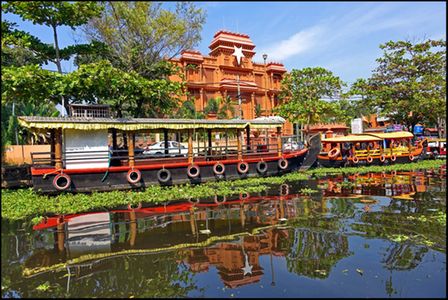 This was the first time we booked a complete vacation package with a travel agency. We were skeptical in the beginning, but soon working with Shahul, we were able to realize that we were in good hands. Since we had upgraded to 5 star hotels and 12-seater mini-bus, the journey and stay was comfortable.

The last hotel stay at Kanyakumari was the only let down in the trip (claimed 3 star, but a terrible hotel).

As suggestion for future travel, if you are going on a vacation, do not try to cover too many places (we stayed in 6 places in 7 nights)..it is OK to cover a few places. Also, since the last hotel was terrible, I would suggest that the agent should tell that the customer that no good hotels are in the place, so we would avoid disappointment. Regarding payment, initially I was told T&C, but once the initial payment was made, I was asked to immediately pay off the remaining amount. Though this was not a problem for me, but this was against what was told to me at the start...transparency is important.