Naziya Fathima review by RAJESH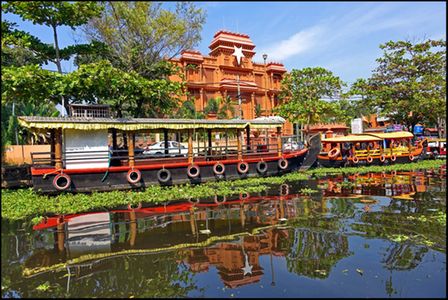 Dear Naziya,
We thank you and your team for the full support extended to us even while travelling and getting the minor points cleared.
The overall trip was just great and wonderful, we really had an very good time and memories of this place - Gods Own Country.
We also wish to highlight and Thank the Taxi Driver - Mr. Linse, The Hotels at - Kochi, Hotel at - Thekkady and Alleppy. Only unhappy moment was at Munnar. The rooms were very very SMALL and Breakfast also not much of choice, but the staff were very cooperative and supportive.
We also wish to point out that you have to be more clear in your trip itinerary, the travel team had old hotel details due to which we lost few hours. The Travel team was not aware of Parking / Tolls, which we paid from our pocket earlier and later upon discussion with you, were refunded. The itinerary has to be more elaborate like - Route in KMS / Time will be taken, Maps of the Hotels, a small step toward Restaurants nearby, Activities in and around the places of stay, etc etc.
Over all we wish to thank you all for the wonderful trip and look forward to be associated in future.