Ranjeeth M review by Omprakash Shroff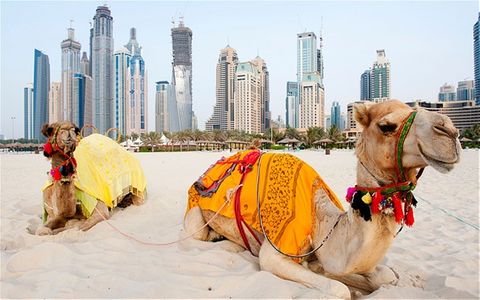 Hi Team,

Thanks team for arranging this wonderful trip where I could spent quality time with my family . I would really like to thank trip expert Ranjeeth for organizing the trip so well. He had take care of all are requirements and comfort as my parents are senior citizens but we did not face any issue from beginning to the end of the journey.
Also like to appreciate the Hyatt Place residence staff, Trip factory and Royal Arabian staff for their wonderful coordination which made our stay in Dubai comfortable and wonderful. They were all available in whats app and quick in response in case of any queries. Everyone know that mobile is a necessity but thanks to their wonderful coordination and commitment to delivery quality of service we had used mobile only for clicking pictures rest everything was taken care by them. Hats off to all off them!
The best part was that whatever was promised was provided to us there was not even 0.001% difference between the commitment and delivery. Thanks to everyone for taking such good care
I would recommend next time to keep some time for shopping and also travelers having shared seat coach to keep the a time gap of 30 min to 1 hour from last drop not from the first drop as generally the family/ person picked up first is dropped last so he has 5 to 10 min gaps for other pickup as he is the first again.