Clinton review by Sandeep Rane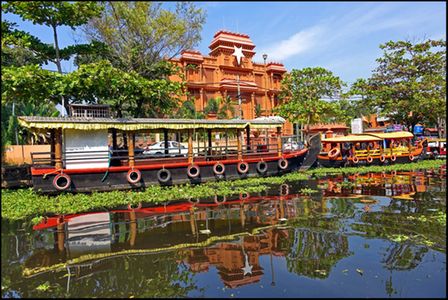 Everything was well managed by Clinton.

- Hotels selected were best.
- A/c Car with driver was excellent will give 5/5 to both driver and car (Would definitely recommend every to take Ajit as driver. Best part he understands Both Hindi and English. Also very helpful in terms of selection of food and thing you buy from local market as memories. Everytime I experience that Drivers take you to the shop which are owned by there closed ones or where they get percentage. But Ajit was different he asked me to inform him where to stop to get things never forced to go to this shop or that shop (Infact he used to help me get thing or becomes as translator between us and shop owner).


- House Boat: Will never recommend any one to book a stay in House boat. The House boat in which we had a stay was not at all good.
Below are the point:

- Cleanliness worst
- Doors of the room where not at all closing
- Food served was limited (Infact not sufficient for 3 person. Chef was not at all cooperative in terms of serving.
- They forced us to buy fish from local market which I refused and then the attitude of both Driver and Chef was not good.
- Night stay TV was not working after giving several complaint some one came and fixed it. But that too was forcefully switched off by 9:30. AC was not at all giving good cooling.
- Towel for bath when I asked for it they said we do no provide it. And when I checked it with the owner of the boat he said sir we give it.
- No proper siteseeing
- Basically I would like to get the full refund of the money which I have paid for house boat.
Hope you take serious action against houseboat


Overall the experience was good and would definitely recommend Tripfactory.