Vijay Gn review by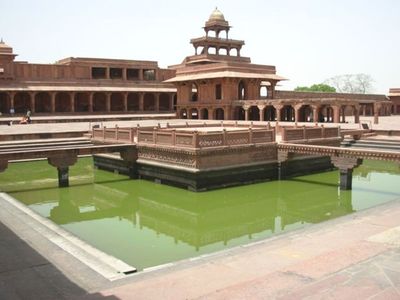 We had selected "Golden Triangle Package". 5 days and 4 nights Trip from Bangalore
1 night in Delhi, 1 night at Agra and 2 nights at Jaipur.

Transports arrangment : Flights from Bangalore to Delhi and Jaipur to Bangalore.
Road transport from Delhi - Jaipur Tempo Traveler (12 Seater) .'

Tempo Driver was from Jaipur and he was not familize with roads on Delhi and Agra.
Any how they have arranged for Guides in Delhi, Jaipur and Agra. So It was OK.

We had a pleasant stay in Agra and Jaipur. The 3 stars Hotel which they have booked were excellent.
The Hotel is Delhi was not as expected. They have mentioned as 3 stars Hotel in Delhi But it appeared to as 1 or 2 star hotel (Not definitely not 3 star Hotel ).

Overall TRIP was good




Overall TRIP was Good.