Prajna Ramesh Hegde review by Sanjeevini Patil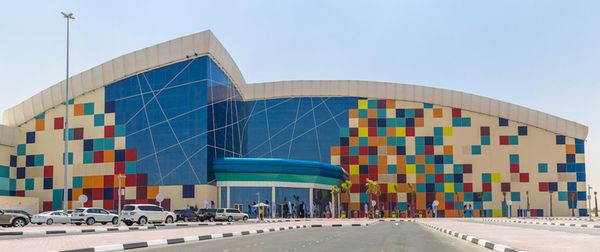 Our trip to Dubai was an amazing experience. We had a wonderful time . We had booked 3 months in advance . Hence package was economical as flight prices were cheaper. I must thank Prajna for being very patient and coordinating with me on my requests and offering me the right package. The tour coordinators in Dubai executed the tour very well.
We had opted for 1 day Abu dhabi trip which was not very satisfactory as few of my family members were not allowed to enter the Grand mosque. Security guard at the mosque didn't like the attire though they were fully covered as per instructions. It's just luck. The hotel Raviz centre point was booked for us .Hotel was very good . We enjoyed both Indian & continental cuisine. Hotel is at the centre of city with all shopping centres, restaurants and currency exchange centers metro nearby. We had dinner included in the desert safari & Dhow cruise. Food was not that great. We were informed about it by Tripfactory in advance. Sight seeing locations are excellent . Enjoyed the Clean & Beautiful Dubai city.
Suggestions to Tripfactory :1. Please include Dubai Frame in your package. My family visited it and got a very good review.
2. Please call the client before the departure and explain the Itinerary and Do's and Don'ts. Fortunately , I had called Prajna and clarified my doubts. But would be much appreciated if you make this call proactivately instead of just email exchanges.This would improve customer satisfaction factor.