Kamini Sharma review by Madhavi Waghmare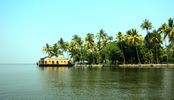 Thank You so much Kamini, It was a great experience with Tripfactory. Booking and other arrangement was well organised. Our Travel Advisor Kamini was very good in following up and assisting, Special Thanks to her . Driver named Prince was very courteous and genuinely guided us throughout the trip. We felt really safe all along the trip . Every thing went smoothly as planned. The entire trip was comfortable and hassle free. Everything was very good! We enjoyed a lot!

We are surely gonna recommend Tripfactory to my friends & relatives..!!

We had an amazing time thank you for the memorable trip.