Mala review by Deepak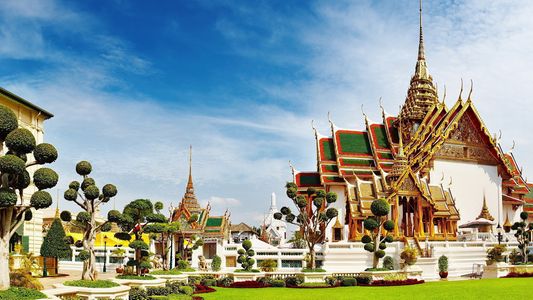 We had been to Thailand for 10D, 9N (phuket, krabi, pattaya, bangkok). I must say the arrangements made by tripfactory for our trip was amazing. We didn't have to wait for anything (transport, sightseeing etc) for long time, things were all arranged and on time. It went very smoothly. The contacts provided by tripfactory and expert were responsive most of the time. The guides and local people including cab drivers who took us for the tour there were humble, friendly and helpful always. We feel it was worth the price and enjoyed our time there.

I would also like to share this - We had very less time at Bangkok airport the first time we reached there to go for a normal visa. We had to take flight to phuket after 2.5 hours. Since the schedule was created by tripfactory, they took the responsibility and transferred me the additional amount for express visa. The visa formalities were finished within 40min. We really appreciate this gesture from you.

Improvement feedbacks:
- We were not informed about minimum cash of 20K baht per family to be carried mandatorily with us for the visa. We got to know this after having a look at embassy site and then tripfactory told us this a week before the trip. These things should be prior informed as it takes time to arrange money.
- We were told that the visa fees is 1k Baht. But it was actually 2k Baht from Sept 1.
- I think it should be clearly mentioned what things are covered in package and what not. Snorkeling was mentioned in itinerary in phi phi island, but we were made to pay for it. In floating market, our guide made us pay 150B per person for the boat (wasn't this covered in package ?)

Overall, we are satisfied with this trip and hope to go on future trips with TripFactory. Thanks a lot!