Megha N R review by Suhas Narayanrao Madhugiri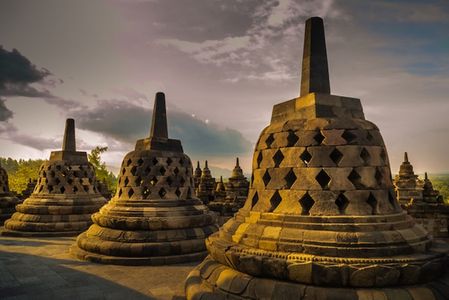 We traveled to Bali with Trip factory from 20th till 25th April 2018. The tour was planned at very short notice and hence while doing so we had explored various options with other obvious travel agencies, Being relatively new in the business ( As perceived by us) , The low and most competitive rates and inclusions being offered from Trip- Factory made us suspicious. However Ms. Megha N R , our counsel/ trip adviser with her reassuring calmness against my nervousness made us choose Trip Factory over others. With the kind of experience we had, on hind sight it was the perfect decision we made. The tour rating experience in fact was 5 star for Trip Factory management but a star less for local scheduling at Bali.
Right from pick up at Bali Airport , escorted and driven around for our entire stay at Bali in his Toyota by Mr. Agun Veera Jaya, a thorough soft spoken accommodating gentleman, to a beautiful Hotel Swiss Bell Inn and their courteous staff , it was an extraordinary wonderful experience. We have lot many good things to say and whole lot good experiences to share.
Our only complaint could be that lot many things were tried to be accommodated in short itinerary and for us who wanted to relax, at times that was taxing. So will suggest that we can do away with tours like Gold/silver factory, handicraft village, coffee plantation etc.
Thanks Trip Factory and Megha, we look forward to travel with you again ! THANKS!!!