Akshit Roy review by Gautam Maitreya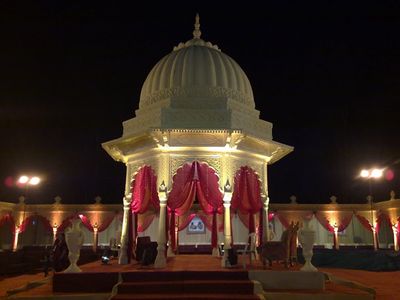 This was my first every booking with any travel provider and the experience I got from Trip Factory made my entire trip a really memorable one. We had a tour of Rajasthan, covering 3 cities (Jaipur, Jodhur, Udaipur) in 6N. Will provide a detailed review below
Booking:
Akshit (my agent) was patient in understanding my requirements and gave me multiple options for my travel. He also took up some of my special requests like having a desert camp experience in Jodhpur. The entire planning got completed in a couple of days and that by far was a real life saver for me since I had other priorities to look at and Akshit ensured my constant attention was not needed for the planning
He also provided an easy payment option with Netbanking facilities which smoothened the experience even further

Actual Travel:
The best part about Trip Factory (and Akshit) was that they were available even during our actual travel. Their job did not stop at just booking the trip for us. That was the biggest help that we did not expect we would get. Specifically, our first hotel in Jaipur (Hotel Paradise) was not very friendly and was making us wait for a long time before giving us our room. I immediately called Akshit and to my satisfaction, he talked to the Hotel and ensured we got our room at the earliest. He was also available on whatsapp all throughout our trip, enquiring on how it was going and if we needed any additional help. This by far made out trip an even more memorable one.

Additional Callout:
The car supplier company that was arranged for us went a step beyond and had arranged guides for us in all three cities. I would recommend Trip Factory to enlist their service for any Rajasthan tours

Cons:
Hotel Paradise should be immediately removed from your recommended hotels list. Their staff is definitely not helpful and rude. And they almost ruined our trip.