Mohamed Arafath review by Gp Capt Anand Krishna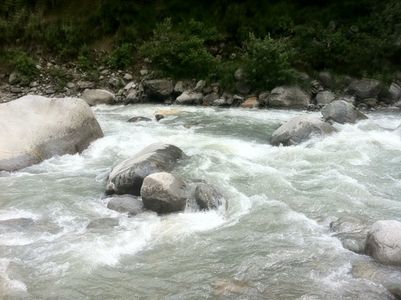 1. Lodging & boarding was excellent.
2. View from the Hotel was amazing.
3. Meals (Breakfast & Dinner) had variety and different each day which is highly appreciated.
4. Cab and the cab driver (Mr Devraj) was good. He drove the vehicle safely. He is also well behaved and courteous. On the second day he could not take us to locations as mentioned in itinerary. We were told that the Solang Valley was inaccessible due to the visit by some Government officials. We got an impression that since we did not show interest in any sports activities (drivers have share of profit in that), may be he thought of dropping the idea of taking us there.
5. Overall experience was 'Excellent'.
6. Last but not the least, thanks to 'Trip Factory' and Mr Mohamed Arafath who organised the satisfying and enjoyable holiday for us.