Sneha Saha review by Raja Kartheek Kumar A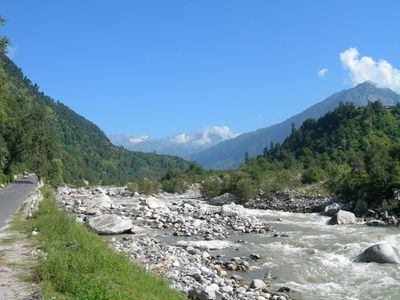 A very nice trip with good accommodation and transport. Special commendation to Mr. Pawan who was there with us from pickup to drop and through out the trip showing the places and explaining the significance of the spot. His behavior, the way he speaks and his knowledge of the places right from Chandigarh to Manali and back to Chandigarh helped us a lot. A big thanks to Pawan.

Coming to Sarthak - very nice accommodation with great service, good food, and enjoyed their hospitality very much. In fact the management helped us in getting the permit to visit Rohtang pass which will last forever in our minds. The room with a view was wonderful.

Overall it was a nice trip and we felt very safe in presence of Pawan. Thank you Trip Factory for managing the entire trip very nicely.