Nishan Choubey review by Lokesh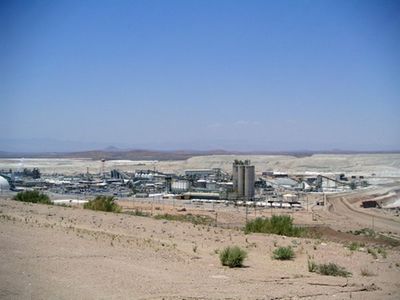 Don't know how and where to start with but before I do, I wish to highly recommend TripFactory, an excellent travel agency and the travel consultant Nishan who made it a memorable one for me and my family, especially my 18 months infant who loved it and enjoyed every bit of it. Now before you start doubting on me let me clarify, I am just a traveler like you and not that one of them from the TripFactory marketing team :) Well you may feel so after reading this review but let me emphasize it again, I am just a TRAVELLER who loves to see different places like you.

In December I traveled with my family through Rajasthan, on a customized tour arranged by Nishan. In the planning stages he communicated promptly and clearly and took a flexible approach in ensuring that our wishes were included in the itinerary.

The whole trip was flawless, thanks largely to his provision of a well-appointed car and marvelous driver, whose manner, driving skills, courteousness and care of us could not be faulted. We agreed that the journey was extremely well organized; Infact it was hassle free. Further, the costs were reasonable and represented very good value for money. Looking back now, there is nothing I would change, I would rather add few.

*******************************************************************************************************************************
• 1st we went to Jaipur which was the stronghold of a clan of rulers whose three hill forts and series of palaces in the city are important attractions. Known as the Pink City because of the color of the stone used exclusively in the walled city, Jaipur's bazaars sell embroidered leather shoes, blue pottery, tie and dye scarves and other exotic wares. Western Rajasthan itself forms a convenient circuit, in the heart of the Thar Desert which has shaped its history, lifestyles and architecture.
• Next we went to Jodhpur "The Sun City" was founded by Rao Jodha, a chief of the Rathore clan, in 1459. It is named after him only. Jodhpur in Rajasthan, India was previously known as Marwar. Jodhpur is the second largest city in Rajasthan. It is divided into two parts - the old city and the new city. The old city is separated by a 10 km long wall surrounding it. Also, it has eight Gates leading out of it. The new city is outside the walled city. Jodhpur is a very popular tourist destination. The landscape is scenic and mesmerizing. Jodhpur city has many beautiful palaces and forts such as Mehrangarh Fort, Jaswant Thada, Umaid Bhavan Palace, Government Museum and Rai Ka Bagh Palace. The city is known as the "Sun City" because of its bright and sunny weather throughout the year.
• Atlast we went to "The Jaisalmer city", it is a prominent educational as well as a cultural hub in the region and regularly showcases the vivid cultural aspects of Rajasthan. Among others, it includes folk dances as well as semi-classical and folk music. The city is easily accessible and people are warm and welcoming. In spite of harsh living conditions, Rajasthani people are known for their warm hospitality all over. So come to Jaisalmer and enjoy the traditional rhetoric of 'padharo mahare desh' (welcome to our lands).
*******************************************************************************************************************************
It is impossible to choose from so many wonderful experiences. The Rajasthan palaces and forts were stunning in their scale and it was amazing to stay in one of the best heritage properties out there. We had many memorable and exciting experiences from this trip. Some of the local villages we visited were fantastic in terms of getting a glimpse of rural life in Rajasthan.

One advice: When you go to Jaisalmer, Though it was a well-planned itinerary covering a wide range of cultural and leisure activities. One should spend a day in Sam Sand Dunes which is approximately 50kms away from the Jaisalmer City where you can enjoy Camel Safari, Jeep Safari and Folk Music & Dance etc.

I did miss few places but you can make it guys, Kuldhara (an abandoned village), which is 18km away from the Jaisalmer city. Tanot and Longewala, Two villages on the Jaisalmer border but if you are traveling with your family you need 1-1 day each to go there as these are in two different directions. Driving/Riding freaks – You guys can make it both in one single day :)

• PLEASE DO NOT PLAN TO SPEND A NIGHT in KULDHARA. Read/Google about it before you do so.

Minor Problem: We were taken to some 'factory outlets' or Government owned handicraft outlets per say, They were extremely expensive. It's not in the package but the city guide would take you there for sure :) Think carefully before buying from these places. It is better to wander through the shops and markets to check out prices, quality and choice.

--> Overall trip was FANTASTIC, That's the right word :) So, Don't hesitate to book. Just go! It was amazing. Peace up folks.