Leena Kartha review by Suresh Jois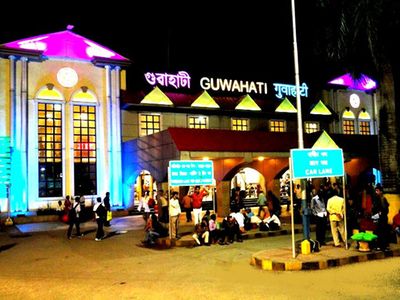 (+)
Driver was friendly, cooperative.
There was no hitch anywhere.
Trip Factory was helpful in response to AI ticket cancellation.

(-)
Detailed trip depends on the driver-cum-guide. Many in the list of sight-seeing spots are conditional - like
1) What can be managed to see @ Guwahati is left to the discretion of driver as we are ourselves unaware of temple timings etc.
2) museum @Guwahati closed on 2nd saturday etc.
3) Bihu dance @ United 21 not available.

Ginger Hotel @ Guwahati
- just a budget hotel and location not very convenient . Nothing in the immediate vicinity of hotel. Expected a better one - value for money.
- Door lock not functioning properly. Needed assistance everytime we had to enter the room.
- Service satisfactory

Centre Point @Shillong
- Good. Central location. Food at restaurant quite expensive but otherwise good.
- Service satisfactory

United 21 Grassland @ Kaziranga
- had faulty hot/cold water taps . Had to make do with cold water.
- Breakfast service would start not before 8 or 8.30 which cuts into our programs later.
- Service satisfactory

- Expect quicker response from TF to problems/queries/doubts (specially pre-trip) than the average 36 hours I experienced.