Moni Srireesha review by Mini Joe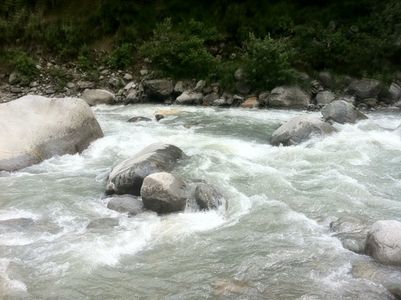 This was my second trip with Tripfactory first being to Kashmir. The main reason to choose Tripfactory is the variety of options they provide to customize the trip according to your budget and convenience.
Except for minor issues here and there the overall trip went on really well .This time the team provided with a real time watsapp support group which was really helpful.
We did a 8-9 days Himachal trip covering Shimla-Manali-Dharamshala-Dalhousie from May 23rd 2018. We travelled by road from Delhi to Himachal. Its better to avoid Shimla due to the water crisis there. It was scorching hot and the hills were on fire at many places(forest fires). Since we stayed at Mashobra , closer to Shimla town it didn't affect us much. Mashobra was a cool place and hotel Summit Thistle Villas was good too.
Manali was very crowded with traffic block everywhere in the town. The trip to Rohtang pass started at 3 am from the hotel and we reached back to the hotel only at 10 pm. We couldnt cover Solang Valley due to this. There was heavy traffic block on the way to the Rohtang pass due to peak tourist season and the innova cabs (with permit) were asking for 14K-17K for the trip.We spent only 1 hour at the Rohtang top, rest all were roadblocks :-). However it was worth it. The Manali Hotel Khushboo resorts was more like a budget hotel , I dont think it can be classified as a 3 star. However they managed to give good service.
At Dharamshala we stayed at Imperial Clark's Inn and I would say it is a top class accommodation with nice view and lot of space around. We had issues with the accomodation (Hotel Blue Magnets) at Dalhousie as it was not as per our expectation and we had discussed this tripfactory.

The overall trip arranged by Tripfactory was good and i have already recommended them to my friends.