Apeksha Agrawal review by Nithin K R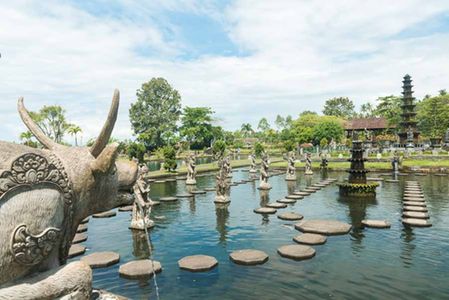 Would say Very good service from Apeksha Agarwal and Trip Factory Team.
Pro's- I liked the way they had organised my trip to Bali. Trip factory interacts very good with the customers and understand what ever is needed for the customer satisfaction and security it might be Insurance, Sim card on arrival, well maintained Hotels, contact points in case of emergency. I would definitely recommend Trip Factory and Would like to encounter more trips/holidays with them in future. I would appreciate Apeksha and thank her so much for her efforts in making my trip a memorable one.

Con's- The guide didnt give much information about the places we visited and no much information was given about the historical places. The sim card was given but not supported with its usage and recharge process. Guide took us to hotels and shopping places where it was very costly. The 'Sun and hotel spa' booked for dint provide extra water bottles. Per day only two bottles was given. Kindly suggest you to try to bring in changes in all this.