Bhavya N review by Neo Reborn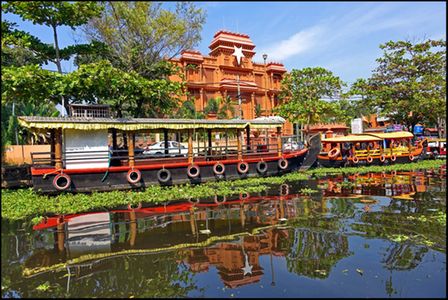 An unique and beautiful experience. We did 5 days/4 nights exploration in Kerala with 3 year old kid and never had a dull moment. Bhavya's recommendations were great and all the hotel's we stayed were comfortable and had a pleasant experience. We had little bit hiccup on finding motor boat cruise but Bhavya followed up with supplier and made sure we boarded the boat. That's exactly what Customer service is about and trip factory seems to excel in the service.

Our driver Santosh who greeted us in Cochin Airport and accompanied us for all 5 days was much knowledgeable about Kerala and super friendly. He made sure it's comfortable 4-5 hours winding roads journey experience in Kerala especially with our restless 3 year old. He took us to all touristy and non-touristy attractions and he was our photographer through out the trip!

I will definitely recommend to family and friends. Once again thanks bhavya for making our holiday special!

Regards,
Venkat

Please note: On a negative side, please avoid Lemon tree on Alleppey where rooms had pungent smell, stale food and limited buffet. They have no idea on how to prepare coffee/tea and ended up serving us instant coffee.