Mohamed Arafath review by Ajay Shigvan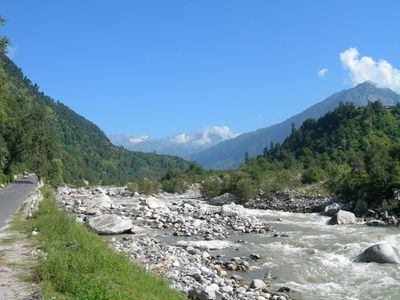 Dear Team Trip factory;

Thanks for making my Himachal trip memorable...Each and every thing is well planned from Flight booking to hotel booking. My TripAdvisor Mr. Arafat is very much Helpful throughout the trip....he proposed me almost 16 plans as per my requirement and suggestion from which i decided the best suited plan for me...He was continuously in touch with me from very first day.

Shimla hotel- Kamana hills :- Awesome for couples,big and well maintained rooms, location & hospitality is very good, supportive staff - overall worth to stay
Manali Hotel Daffodils :- location & food was good but room size small not preferable for honeymoon couples.
Chandigarh Hotel oyster:- luxury hotel near to most famous places. Royal experience and supportive staff.

Good things:- knowledge of adviser is very good , affordable trip package, good hotel selection and value for money, Well planned trip

Bad things : -Our Driver Mr. Bunty (from Delhi) was not supportive during complete trip.. he was very reluctant and always in hurry during sightseeing. I fed up by listening his same word in 7 day trip ,"Bhai jaldi chalo nahi to Jaam lag jayega".
Team trip factory please arrange some local person for sight seeing who can serve better to customer who visited Himachal very first time . (1 star deducted for this reason)

Note:- Best thing during trip was couple of confirmation calls from tripfactory team.

Thanks alot to team trip factory, Mr Arafat and all others who involved directly and indirectly to made my trip memorable.