Alka Jain review by SHILP MAHENDRA GADA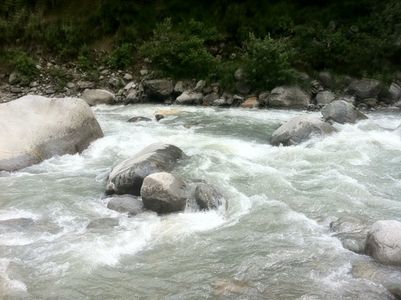 Flights- 6/10
Car- 9/10
Driver- 8/10
Utopia Hotel in Manali- 6.5-7/10
Gandhi's paradise in Dharamshala- 2.5/10
Indraprastha hotel in Dalhousie - 8/10
Overall places covered - 6.5-7/10

Kudos to the travel provider. Car and driver were excellent. Absolutely no issues! Just would have been perfect if the driver was more proactive in suggesting places and be a better guide.

Hotels in Dalhousie and Manali were fine.

Explicit mention for Gandhi's paradise hotel in Dharamshala- Total haunted house!
There were no guests in the hotel at all! Just us and 1 more room was occupied. No lights in the corridor. Breakfast would be given only after you reach their restaurant and sit on their heads! Food was BAD! Rooms were really poor, Not clean and way too small. Just the view was good. Manager seemed to be cunning.
Can go on and on with this hotel's review but overall suggestion from my side would be please don't suggest this hotel to absolutely anyone.

I have payed them 1000 rs extra for AC charges which was meant to heat the room but did not function properly. They did not even write it on the bill. About the charges. It went directly in the managers pocket. I can share the bill if required and on the backside just manually you can see 1000 rs written and charged.
REALLY DISAPPOINTED!

Prompt and quick service/assistance provided on the spot by Alka and using the Telegram app was great! Kudos!

Lastly i felt i over payed a little with the package considering it did not involve charges for heater, activities etc.

Overall 7.5/10 for the trip.