Sufiya Naaz review by Lalitha Thyagarajan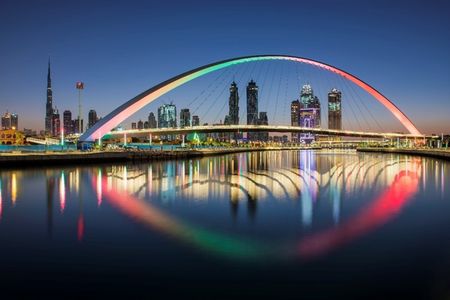 I had been to Dubai with my family for 6 days through Trip factory in April 2017. Sufia Naaz was our SPOC and she was very helpful. This was my first trip via Trip factory and I had my apprehensions. I would say overall the trip was good but for few opportunities as below..

1) The itinerary was sent just 12 hrs prior to flight. I feel this is too late to review the itinerary for any clarifications/changes to be made. I kept asking the itinerary, but I was told I will receive 2 days in advance when in reality I received just 12 hrs prior to travel which is VERY VERY late. I suggest Trip factory look into this.

2) Since itinerary came late, I did not have much time to review trip timings etc. The Desert Safari pick up was mentioned as 7 pm. We were fortunate the cab driver who fetched us from airport told us that 7 pm is too late and to recheck with Travels. It seems there was a typo and the pick up was at 3.30 pm. Luckily Sufia was available online and she helped us. For a professional travel agent like Trip factory/North tours, I thought this was a gross error.

3) Likewise itinerary said after city tour bus would drop us at Mall of Emirates but there was no information on pick up from mall back to hotel. As anticipated it was a bit chaotic as I had to make quite a few phone calls to have pick up arranged. Again this part of itinerary was poorly organized.

4) I think Trip factory should have dedicated SPOC in destination country who can be a phone escort at all times to help the guests. I realized though Sufia kindly helped us most of the time via whatsapp, there were times she wasn't online (due to time difference) and if I needed immediate help/clarification and I had no one to look up to.

5) The itinerary did not mention the duration of the trip. For example if there is a Burj Khalifa trip in the eve, it just says pick up time as 5 pm to 5.30 pm. It doesn't say what is the return time. It was only later when the driver said pick up is 11 pm we realized it is a 5 hr session. Other professional travel tours like Makemytrip, Thomas cook, they clearly mention what is the duration of trip and what all we will be expecting in the trip. I suggest Trip factory to make the itinerary a bit more detailed.

6) In Abudabhi, the entry to mosque for women require strict dress codes which my wife and daughter had not carried along. Apparently it seems Sufia informed me verbally during orientation (probably which I missed out); these critical information should be listed out in the Do's and Don't of itinerary which other travel agents score above Trip factory. Coincidentally the mosque had stopped giving the temporary attires due to thefts. It was disappointing that my wife and daughter could not see the beautiful mosque.

Overall a good trip and I would still suggest Tripfactory to others. The above may be viewed as opportunities for improvements.