Kirthy raj review by Malarvannan Pannerselvan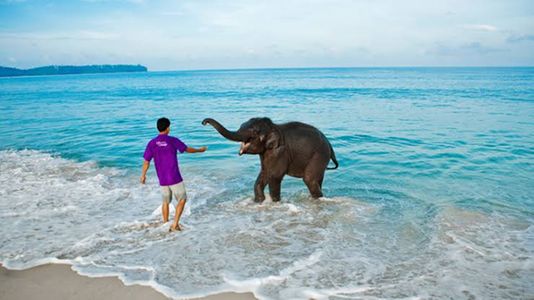 i had a memorable trip to Andaman on july 2016. Trip factory Mr.Kirthy Raj was so helpful in booking our two friends family trip . His knowledge about holiday trip is excellent.
When compare to others , Trip Factory offered a good cost effective package, we choosed 3 star catagory . they organised very well. Their peolpe received us on Airport and dropped on hotel, unfortunately heavy rain that day. so we couldnt visit cellular jail that day, but they covered it on last day of our trip. we are so happy about it.
Then we left for Havelock island on 2nd day , everything went as per plan, in havelock islan also we had a good experience with their reperesentatives.
we spent good time in havelock island...wounderful natural treat....
overall very nice experience with Andaman as well as Trip Factory....