Sneha Saha review by Mrinmai Shinde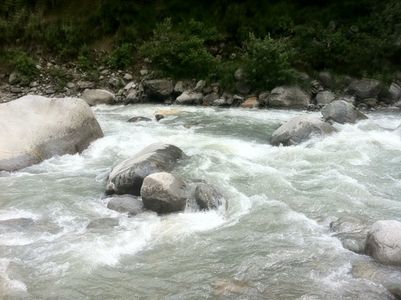 Overall a present experience!!!
Sneha was the coordinator through tripfactory.com for us. We had a seven night trip to Himachal with 2 nights at Shimla, 3 nights at Manali, 1 night at Dharmashala and 1 night at Amritsar with pick-up and drop from Delhi. The driver was pretty experienced but was moody too, so though he was very reliable but at times he was a little difficult to deal with. The vehicle (AC Innova) allocated to us for the entire trip was also pretty good in condition and made our travel comfortable. Overall the experience at all the places was great in terms of hotel expect the one at Manali, where we were sent to Hotel Venus Villa Cottage, which turned out to be a really dirty place with pathetic service. But I appreciate Sneha's efforts to transfer us to another hotel the next day. The best experience was at Kufri Holiday Resort with their unmatched services. We did have to skip around 3 spots from the itinerary as the time required to reach from one place to another turned out to be more than the scheduled time. However, the fact that the entire team at tripfactory was constantly in touch with me (especially Sneha and the finance team even at odd night hours) and did redress the issues we faced or the grievances we had during the trip really makes me recommend tripfactory and might look forward for other trips soon with you guys. I really appreciate the efforts, made by the entire team, to make the trip a memorable experience!!!

Recommendations to Tripfactory:
Hotels should be really checked well to avoid disastrous like what we experienced at Manali.
Drivers can be friendlier and have more patience though we understand that continuously driving through rough terrain is pretty hectic. Also, drivers should be thoroughly briefed about the trip and the routes. Providing a customized roadmap to help them find their way to next destination with every client and including details like alternative routes in case of emergency would be a great idea as even Google maps do not work in a lot of areas there.
Itinerary should have buffer time especially during peak seasons as the routes at Himachal are really rough and there were some unexpected diversions (which appears to be a usual thing in the area) that we experienced which made us take much more than the scheduled time to reach places and hence we had to skip around 3 spots from the Itinerary.