Alok Sharma review by Arvind Rao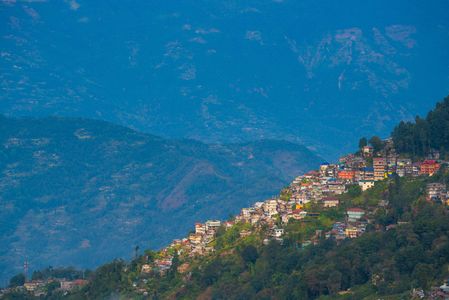 I booked a tour to Sikkim through Tripfactory.com. After booking the flights myself, I approached Tripfactory to provide a itinerary of what would be best places to cover in a week's time. Alok from Tripfactory, gave me a initial itinerary. I did my own research on the internet and suggested some changes. Alok was very helpful in accommodating my views as well as providing his suggestions regarding places to visit. After a few iterations, we finalized the itinerary to include Gangtok, Lachung, Pelling and Darjeeling. Alok gave me a couple of hotel options at these places and asked me to choose. Based on my choice, a final estimate was provided including transport. The overall cost was very reasonable and i can say this very confidently since i approached a couple of other travel agencies as well. We were provided Innova/Xylo for transportation at all places. The entire trip was managed very well. Representatives from Tripfactory used to call me daily to tell me the plan for the day and also to know whether there were any issues. The vehicle was available on time daily and covered all places as planned..
In fact, during the visit to Pelling, the driver was not ready to accommodate the itinerary that i had discussed with Tripfactory. When i called Alok to inform him about this, he immediately spoke to his local tour managers and took care of the situation, I was able to cover all the places as planned..
The other point that i would like to highlight is that Alok was very clear on what can be done and what not.. He didn't promise me anything that he couldn't deliver on. If he felt, something can't be done, he openly told me so that i am not caught by surprise after landing in Sikkim..
I would recommend Tripfactory as a very professional and economical option for all..

Thanks..