Imran Khan review by Ravi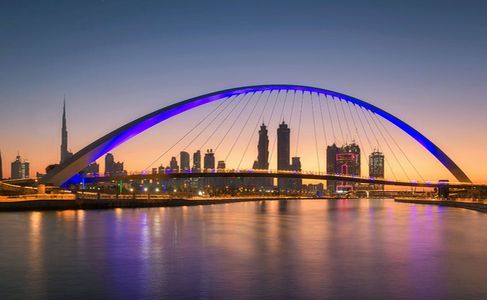 I booked with Tripfactory for the first time for a package trip to Dubai in the month of May.

The executive Imran Khan who handled the request was professional and courteous and addressed all the clarifications timely and customizing the trip according to our needs.
The trip pricing worked out to be quite competitive when compared to other similar service providers and was economical and worth for the money spent.

The entire trip was organized well and was a pleasant experience overall. However, I did encounter a disappointing experience on one of the days of the package trip. The onsite tours with whom they are tied up in Dubai had screwed up our schedule for one of the attraction, as they were disorganized. When the issue was brought to the notice of the onsite tour operator, the behavior displayed was filled with arrogance & very unprofessional. While they did make up for the bad day with an upgraded attraction later, they seldom sounded apologetic in their conversations till date. Looks like they are least bothered with negative feedback and maybe they don't care for repeat business.

On the other hand, the executives on the Tripfactory were opposite - courteous, caring and most of all humble. I would like to thank Rajesh Shah & his team from tripfactory who heard my voice and concerns and ensured that our feelings were respected and they stood up for us at every moment, escalating the matter with the onsite tour operator and taking the matter to the highest level for addressing my grievance.

Thank you Guys for all your support for ensuring that we carry pleasant memories back with us. You have earned a repeat customer from your behavior and humble attitude.

One feedback is to please ensure that you sign up with right set of onsite tour operators. Let competitive pricing not come at the cost of inconvenience, quality compromise and more importantly disrespect to customers.