Vanita Mm review by Praful Sudra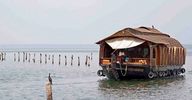 Dear,

enjoyed very much at every places. one and only one bad experience in houseboat. the houseboat member was to rudely behave with us there was not sufficient foods and facilities.

I requested to Trip Factory to refund payment of HouseBoat but they are not giving any response about it.