Zeenath Unnisa review by MEDHA THAKUR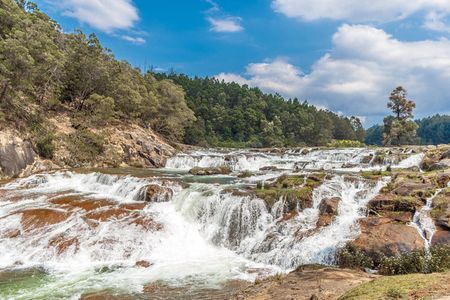 Dear Tripfactory team,

We visited Mysore, Coorg and Ooty with family. It's classically beautiful. Colourful place.

The hotel Crystal Paark Inn - Mysore was good and their staff is co-operative. They meet our every need. It's a good place to stay.

After that we had visited Le Coorg - Coorg. And its really nice experience to stay over there.

And the last we had visited A Sterling Holidays resort - Elk Hill - Ooty. It was a great and wonderful experience. The arrangements at Sterling Holidays were so wonderful that we were at the best of our comforts. The food was excellent and the experience was very homely. The service was great by staff. And in their Spa center, I felt really relief. I will definitely recommend the stay at Sterling Holidays to everyone who wants to visit Ooty.

Our Driver was very nice person - Mr Kumay really knowledgeable on tour and helpful for additional extras e.g. where to eat, what are good purchases and making sure we had safe food and drink.

This tour met all of our expectation, in fact over the expectation.

The tour was amazing with wonderful variety- lovely accommodation and sites seen.

I will certainly recommend The Tripfactory to my friends and family.

"We really enjoyed this trip"

And for this great and memorable experience special thanks to Ms Nisha and Deep our trip expert.

Further, one more thing I would like to mention, Our Trip expert Ms Zeenat the replacement of our previous Trip expert Ms Nisha, she really disappointed us. She was not taking good followup. When we called for details she was not entertaining us. On day before traveling we were continuously calling her for driver details but she didn't answer a single call. And it was a really bad impression.


Thanking you,

Bhushan & Medha

And of course our little princess Durva..