Zaid review by Sharad Martin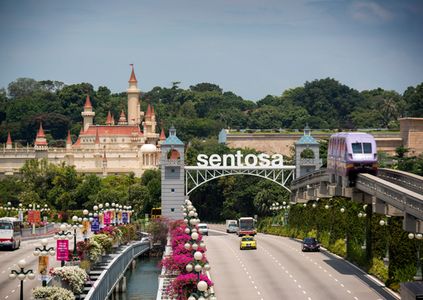 When i was thinking to plan a trip for singapore with my family frankly i was little worried as it was my first time that i was planning a trip outside india and thats why i decided to go with an agent who is expert in this field and i chose trip factory.
In a nutshell i will say overall work and support that team provided i am happy with their efforts and surely my trip was amazing.
To start briefly i would say:
Starting from the day when i booked my trip my advisor zaid was helpful and provided us all the necessary suggestions that are required.
When it comes to payment section i feel trip factory adds extra amount 1k-2k while paying through credit/debit cards which i feel should not be there.
With visa i will say it was the worst experience and visa team is the laziest team and moreover they dont responsd properly and because of them only my trip almost got cancelled also,but then the head of the conpany jumped in made sure that our trip doesnt gets cancelled and did all the necessary work.But i will again say if yiu are booking trip with trip factory make sure that they will give ur visa atleast two days before or you should only start bugging them before 1week so that they do their work on time and provide you the visas.
Travel and sightseeing part i will give out of out marks , as they delivered what they promised.
Hotel i would say , you should check that what type of rooms they are providing,for us it was a 4 star hotel but rooms were too small with no almirahs and i personally didnt liked that hotel.
Support staff will get full marks from my side as they were 24/7 available for any type of support that was required.
Totally it was an amazing experience in singapore and i would like to give one more chance to trip factory for my travel.